Members of XRP community are basking in euphoria as XRP Payment App got accepted by the duo of Google and Apple. The micropayment application is designed to make it easy for enthusiasts of cryptocurrency to accept in-store XRP Payments in a stress-free manner.
The mobile app is now available on Apple iOS and Google Play. With it, store owners can start accepting Ripple's XRP for payments in their "physical store".
However, store owners willing to adopt XRP Payment App must have their personal XRP ledger account and XRP TipBot account.
XRP Payment is an innovation of Wietse Wind's XRPL Labs, a Ripple's Xpring financially supported start-up working on XRP Ledger.
With different ideas yet to be launched by the firm, Xpring deemed it necessary to invest in the team owing to their exemplary additions to the XRP community.
At the moment, XRPL Labs is helping build an ecosystem around ILP and XRP Ledger exactly why their ideas revolves around increasing the use cases of Ripple's XRP.
Now, XRPL Labs has some interesting projects that have not been finally unveiled to the public.
The team is working on a DEX UI that makes it easy for XRP users to trade XRP with IOUs and vice versa. The team is also working on a 100% air-gapped cold storage OS.
Another innovation that is presently being worked on is the Signing platform. It is an app where collaborating parties can interact with the XRP ledger directly from their iOS and Android app. The app has support for DEX and Multi-sign.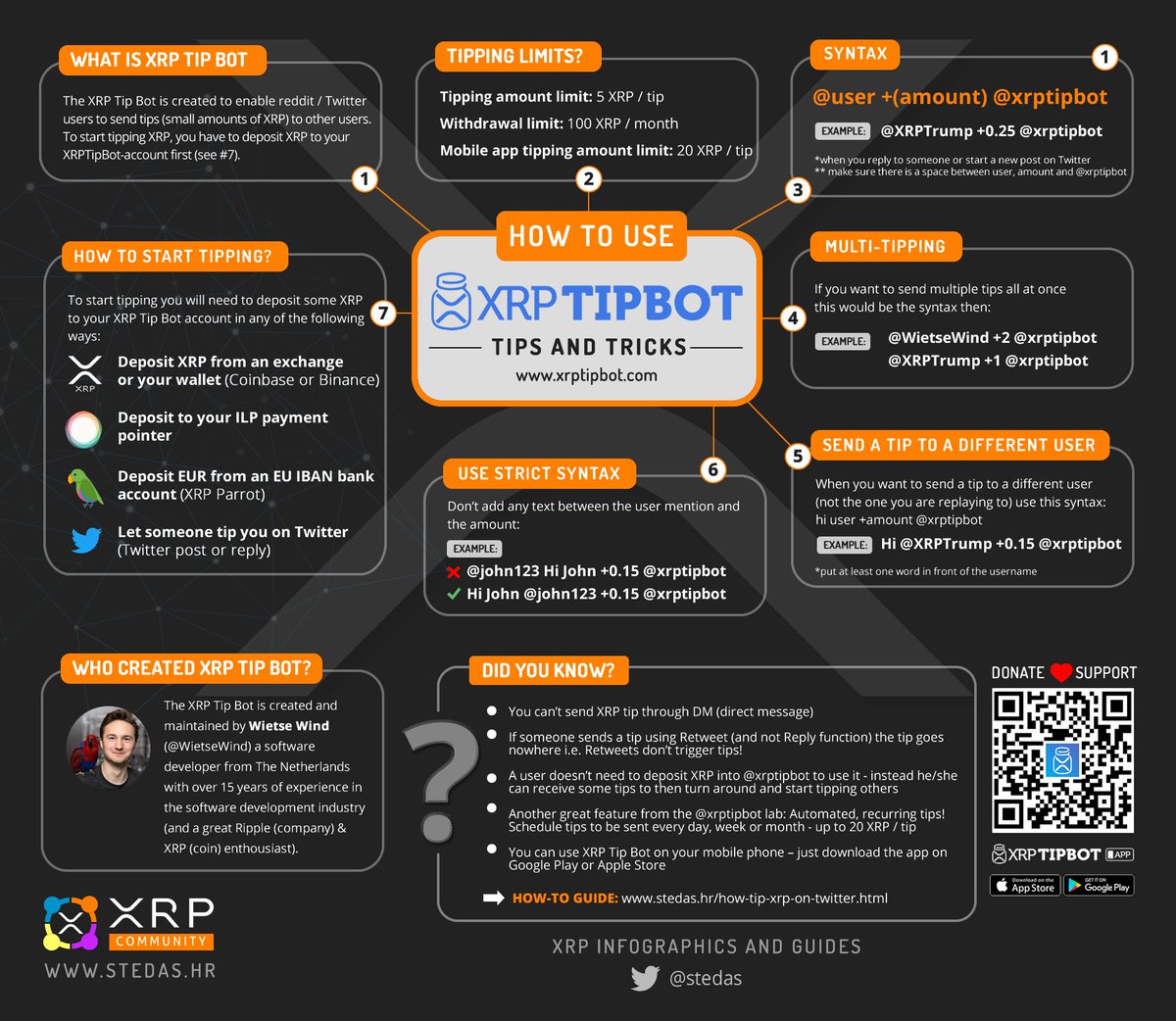 Importantly, the XRPL Labs designed the widely used XRP Tip Bot deployed to make tipping Reddit, Twitter and Discord users easy. This tipping is done purposely to show appreciation to social media users who share interesting information.
Image Credit: STEDAS.